More Kitten Pictures
Due to overwhelming demand, more kitten pictures...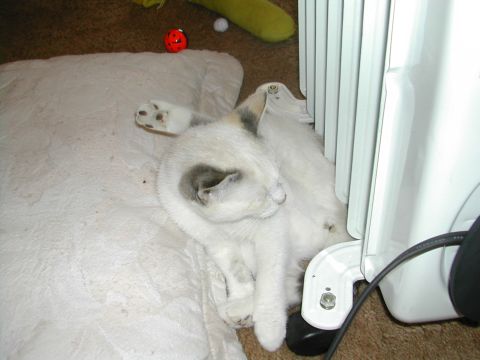 The kitten has been sick almost from the day we brought her home. We set up some pillows (and some cashmere sweatter bits) next to the heater for both of them to sleep on. Punkin fell asleep while bathing her nether bits...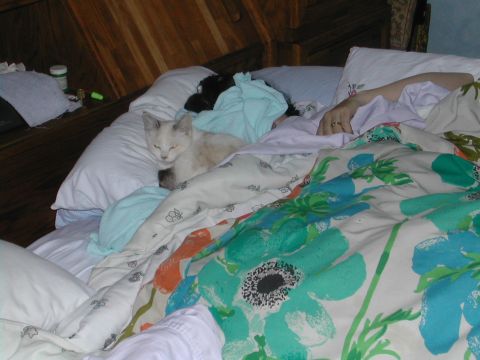 The other popular spot is next to somebody warm. The towel is to prevent kitty snot from exploding across the victim's face...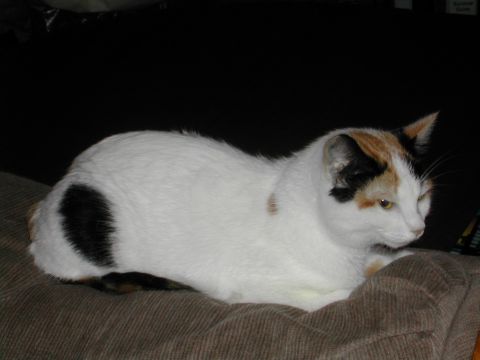 And not to imply that cuteness is only to be found in the new...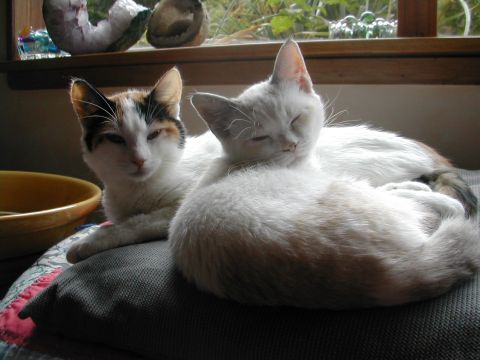 They get along famously.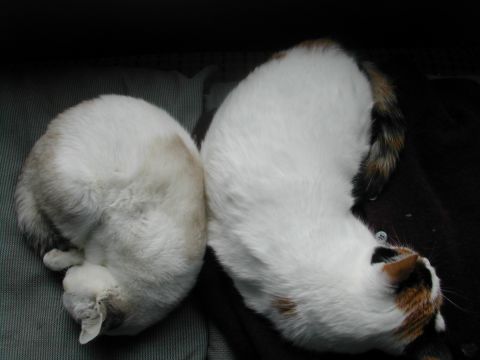 Yin and Yang, slightly misplaced.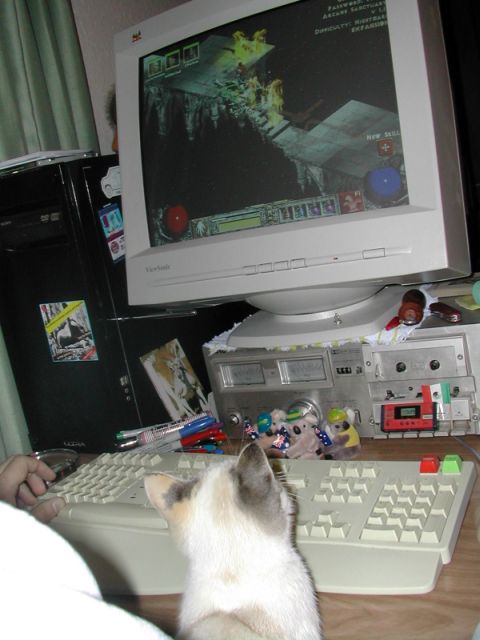 Kittens are useful when difficult computer games require help.

Copyright 2007 by Rich Webb, aka The Outsider.


This page is authored and maintained by Rich Webb. You can send E-mail to me by following this link to the contact page. And feel free to contact me if you have any comments, criticisms, or suggestions. I remain, however, perfectly capable of ignoring your useless opinion...
Feel free to visit my home pagewhile you're out surfing, or just go back to the rantpage index. This document was last modified on Oct 9, 2007, and has been viewed countless times.